When was the last time you had your air conditioner serviced? If the answer is longer than 12 months, you are likely putting unnecessary stress on your system and spending more money each month than you would with a properly fully serviced A/C unit. If you're interested in keeping your energy bills low, increasing cooling performance, and avoiding significant repairs then today's blog is for you. We're going to discuss the benefits of having annual maintenance performed on your HVAC system and how it can save you time and money in the long run.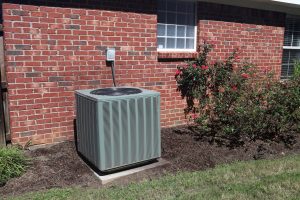 During the summer, your A/C system is working the hardest to maintain a cool & stable temperature within your living space. To help keep your family comfortable at all times of the day and night. If your system is being overworked and not properly maintained, it can cause a multitude of issues that result in a system shutdown. Regular maintenance can ensure that your system is running at peak performance, and will be much less prone to interruptions.
Those interruptions come at multiple costs, to both your family's overall comfort and your bank account. Overworking your system can lead to higher energy bills & very costly repairs to your A/C system such as:
Air compressor
Condenser Fan Motor
An air compressor replacement can cost up to $2,800 for some A/C models. It is a very time consuming process for an experienced technician to perform, and the replacement parts themselves can be very expensive. In many cases this repair can be avoided by simple annual cleanings, as it is most commonly associated with dirty coils that make the system overcompensate to expel heat.
Condenser fan motors are a significant part of the cooling process as well, and can wear down without proper maintenance over a prolonged period of time. If your system has been dormant (i.e Spring when outside temperatures are pleasant) and then turned on to full capacity during the summer this part can break rather easily. The fan can seize up due to rust, dirt, or other elements. This problem can be avoided rather easily with a simple inspection during the Spring. An HVAC technician can clean the part to help ensure your system is running at full power when you need it most.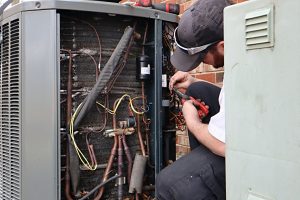 Regular maintenance on your A/C system can also greatly improve the air quality within your living space. Common indoor air pollutants consist of:
Mold

Bacteria

Dust Mites

Insecticides sprayed outside the home that enter through open windows
Replacing your air conditioning coils, changing your filter, and simply providing a tune up to your system helps remove these toxins from your airspace and greatly improves your home's overall environment. Cleaner air is always better than dirty air, obviously!
We know how important a fully-functioning A/C system is for the comfort of your family. Heat Beaters is a family owned and operated A/C service business located within beautiful Saint Augustine Florida. If these tips do not fix or relieve the issue, contact us for fast, reliable, and affordable service to get your system back up and running.